Map Unavailable
Date/Time
Date(s) - 03/08/2018
2:00 pm EDT - 3:00 pm EDT
iCal
Categories
Power and Possibility:
Women's Leadership in the US and Israel today
Thursday, March 8, 2018 at 2:00pm EST

On International Women's Day 2018, join us for a spirited webinar discussion with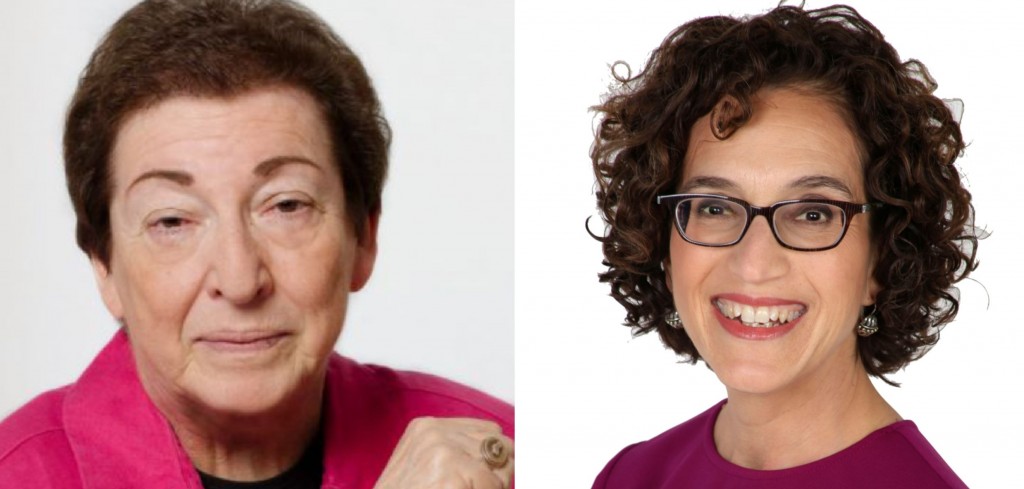 Naomi Chazan
Former Israeli Knesset Deputy Speaker
and leading human rights activist

                   Jane Eisner                      
Editor-in-Chief of the Forward
.
The 2016 US presidential election ushered in a new and reactionary era in politics, surprising many who had hoped for female leadership in the White House. Since then, notions of leadership and democracy have been thrown into question worldwide. In the US, Israel, and other countries, reactionary and authoritarian politicians now seem empowered to advance policies enabling a powerful and hegemonic elite to remaining power, leaving minorities and the marginalized further deprived of rights. For progressives, in particular, the expectation of female leadership in the White House has been replaced by an impetus to act and stand up for the values of equality, community, integrity, and justice.
Out of these political circumstances, a new kind of female political voice has emerged in the form of the #MeToo movement. #MeToo, which has exposed widespread abuse and harassment of women by men in positions of power in nearly all professions, has enabled women to speak out about their experiences, and support one another. The movement has also connected itself to greater struggles for equality and justice, finding proponents and allies in the media and politics, and offering a renewed energy with the potential to bring sweeping social change.
The intersection of feminism, politics, and civil rights, which plays a prominent role in the #MeToo movement, is a direct extension of the work of feminist movements and feminist discourse in the United States. It is important to note that Israel's early feminist movements, led by Shulamit Aloni and Marcia Freedman, were informed and influenced by American feminism, and thus shared a similar philosophy and approach. While American and Israeli societies differ in the ways in which women's rights are advanced, with Israel's military and religious sectors playing an important role in this context, and the American job market and economy playing a similarly critical role, #MeToo is precisely the kind of movement that speaks to the challenges women face in both countries.
Women in the US and Israel have made important advances in many fields, including education, law, political representation, and the media. However, restrictions to women's rights have been given new primacy in the public discourse in both countries. In the US, proposals to limit women's access to abortion and healthcare have emerged. And in Israel, we are witnessing public calls from a number of influential rabbis, instructing their students not to enlist in the IDF because of its mixed-gender service and the integration of women into combat units.
Is this a backlash against the voices of #MeToo?
What has the #MeToo movement enabled women to say and do?
Is there real potential for change to filter up to the political echelons?
Is it time to tell a new story about women and power?
 ———-
Naomi Chazan, former Israeli Knesset Deputy Speaker and leading human rights activist, served as president of the New Israel Fund from 2008-2012. Chazan was formerly on the NIF Board from 1992-93, resigned upon being elected to the Knesset for the Meretz party, and rejoined the Board in January 2007. She is Professor Emerita of Political Science and African Studies at the Hebrew University of Jerusalem, where she served as Chair of the Harry S. Truman Research Institute for the Advancement of Peace. She has also been a Visiting Professor of Government at Harvard University and a Wilhelm Fellow at the Center for International Studies at MIT. Chazan is currently Dean of the School of Government and Society at the Academic College of Tel Aviv-Yaffo and Director of the Center for the Advancement of Women in the Public Sphere at the Van Leer Institute in Jerusalem.

Jane Eisner, a pioneer in journalism, became editor-in-chief of the Forward in 2008, the first woman to hold the position at the influential Jewish national news organization. Under her leadership, the Forward readership has grown significantly and has won numerous regional and national awards for its original journalism, in print and online. Eisner's editorials have also have won national and regional awards, including the Sigma Delta Chi award for editorial writing from the Society of Professional Journalists in 2012 and 2010, along with the 2012 and 2011 awards for opinion writing from the Deadline Club, SPJ's New York chapter. She is a frequent commentator on radio and television, and has appeared on CNN, MSNBC, NPR, WNYC and other stations around the country and the world. She received a master's degree from Columbia University's School of Journalism and graduated from Wesleyan University cum laude in 1977, where she was the first female editor of the college newspaper and later was a member of the board of trustees.
 .