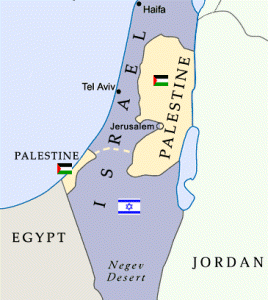 A crucial dilemma will shortly face the United States in the United Nations, where a resolution is expected to be introduced in the Security Council by France that will seek to set the parameters for a permanent settlement of the Israeli-Palestinian conflict. This would be a new departure in the long-running 'peace process'. The United States has for years, through its use of the veto power, consistently provided diplomatic cover for Israel in the United Nations. On many occasions, this has served the interests of both Israel and the United States. On other occasions, however, the United States has employed its veto against resolutions that directly reflect long-standing American policy. This pattern of virtually automatic use of the Security Council veto has, over time, empowered the government of Israel to pursue actions directly contrary to U.S. policy and against Israel's own long-term interests.
American Jewish organizations have too long routinely supported this process. Partners for Progressive Israel (PPI), an American Jewish organization affiliated with the Meretz party in Israel, believes that it is past time for the American government to halt this use of the veto power and to vote instead in support of resolutions consistent with U.S. policy that seeks a peaceful two-state settlement of the conflict in the Middle East. Such a change is in the interests of all the parties, including Israel, the Palestinians, and the United States.
American policy has for many years assumed that bilateral negotiations between the parties would be productive, but it is now clear that such negotiations are unlikely to resume, much less result in an outcome that both sides can live with. The recent elections in Israel produced a right-wing government with a majority of annexationists who favor a one-state outcome to the present impasse. It now falls to the international community to recognize, as it did in 1947 when it authorized the establishment of a Jewish and a Palestinian state, that it is the only force able to impose a solution, if necessary, and to set a timetable for the emergence of a Palestinian state next to Israel.